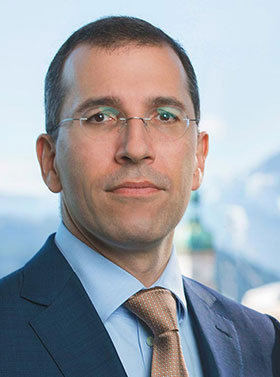 Dr. Christoph Swarovski is chairman of the supervisory Board of Tyrol Equity AG. Since April 2016 Dr. Christoph Swarovski has been serving as president for the Federation of Tyrolean Industries (IV).
In 2007, Dr. Christoph Swarovski initiated and founded Tyrol Equity AG. Ever since he has supported Tyrol Equity with his many years entrepreneurial experience and has been standing in close collaboration with the management board. Dr. Swarovski is very well connected across the industry and banking sector, thus supporting deal origination.
Between 1998 and 2000 Dr. Swarovski worked for KPMG. Afterwards, he became the Chief Financial Officer and subsequently CEO for the abrasives division of the Tyrolit Schleifmittelwerke Swarovski. He gained a Doctorate in Social and Economic Sciences at the University of Innsbruck.