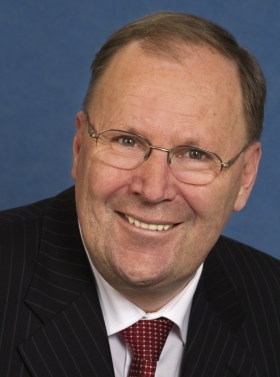 Mr. Eberle was elected member of the Tyrolean state government from 1989 to 2005. As deputy governor Mr. Eberle was responsible for the areas of finance, economics and agriculture. During this time, he succeeded in restructuring the Tyrolean State budget in a sustainable way. Before his time in the Tyrolean state government Mr. Eberle was the Mayor of Heiterwang for 15 years.
During his term in government Mr. Eberle was chairman of the supervisory board of the Tiroler Landesversicherung and since 1993 he was a member of the board of the TIWAG-Tiroler Wasserkraft AG and from 1995-2015 the board's chairman. Furthermore, he was chairman of the board of directors of the Tyrolean Future Institute from 1998 to 2005.
Mr. Eberle has excellent contacts in the field of politics, administration, and finance in the most important neighbouring regions of Tyrol.